Zoo Life – July news! 🐡💦Brand new event on the way!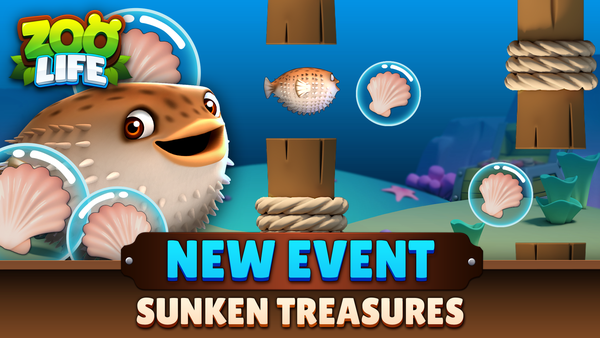 Coming soon: Sunken Treasures!
Our Zoo Life crew has been working hard on a new event for you to enjoy! 😍 During this brand new Sunken Treasures event, you must manage your zoo as usual to have a chance of Oxygen Tanks popping up! With these Oxygen Tanks you will be able to take a dive in the sea and play this fun mini-game where you have to dodge obstacles and collect Shells! And of course… with these Shells there are many amazing sea life themed rewards to be earned! Keep an eye on our social media to stay up to date on this event's launch date! FOLLOW US!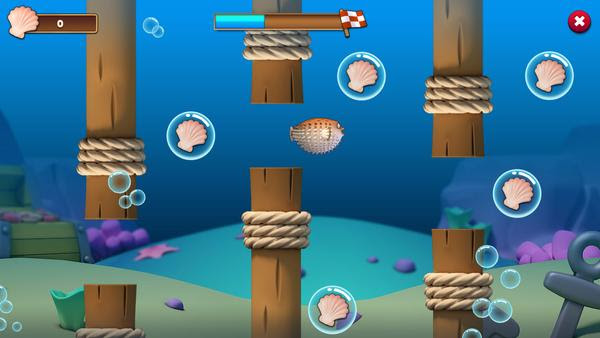 The Grand Safari
But before we will take a dive, we are going on another Grand Safari adventure! 🐯 Starting from today you can complete tasks, earn Compasses and earn great jungle themed rewards!🐒 For Free Pass players we have the brand new exotic Mandrill as final prize. But if you want something really special, please consider purchasing the Gold Pass and get the exclusive Legendary Jaguar! Have you purchased a Gold Pass in Zoo Life before? Then we just want to say thank you, you are awesome!🥰 With your help we can continue with more updates and content for you to enjoy! PLAY NOW!
Friends
In the previous update, we added the possibility of adding friends and visiting other players' zoos! 👭 We are really curious to know what you think of it, and if you have any wishes or suggestions for improvements! Let us know by becoming part of our Sparkling family on Facebook: JOIN NOW!
Special sale!
Spice up your zoo with some fantastic looking attractions during this special Amusing Attractions limited time sale! Only available until this Sunday, so don't miss it! GET IT NOW!
Gift code
Because we have the best fans ever, we want to surprise you with a gift code! Claim the gift code ANIMALS2023 in Zoo Life by clicking HERE. 
Would you be so kind to rate us 5 stars? That would really help us out, thank you!
Thank you for reading and we wish you a Sparkling day! ✨
~ Sparkling Society Team ✨