What's not to love for this update? Check out below for 2 gift codes!
Sunny Farm Bundle on Sale! ☀️
Zoo Life's cool bundle that includes new walkers is now on sale with 50% off! The Sunny Farm bundle includes the Ankole Watusi🐄, pumpkin field🎃 market fair, and much more! Enjoy these new special buildings!👩🏼‍🌾 🤑
Buy the exclusive Sunny Farm bundles with a discount!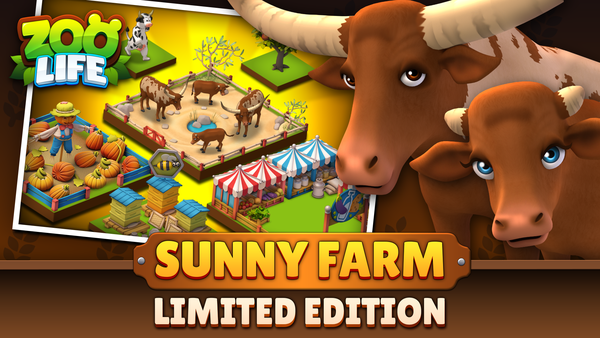 Gift Code For Our Loyal Fans 🪙