Zoo Life – May news!🦈🦒
Hi there!
Welcome to the May update of Zoo Life!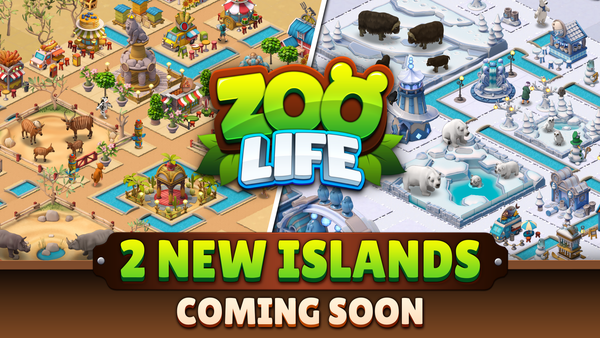 New Islands!
As per high request we have added 2 new islands to the game! Unlock the Harbor in front of your zoo at level 35 to expand your zoo to 🌵Cactus Canyon🌵 and 🧊Blizzard Bay🧊! These new islands are available in game version 1.13.1 which is now in the process of releasing! If all goes well, this shouldn't take very long anymore! Keep an eye out for updates in the store to enjoy this new content soon!
We can't wait to see your new islands, so once you are ready, please share a screenshot of your new zoos with us in our fan group! Click here to go to fan group!🌟
Event live!
The Farm Festival event is live for one more week! Manage your zoo like a pro, collect Apples and earn many farm-themed rewards, including the exclusive rare Antelope Jackrabbit and the FREE White Swan habitat!🦢 Let us know what you think of this event on our social media!😘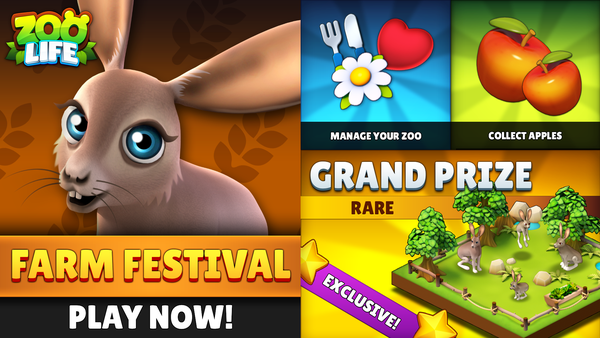 Next up
Next up after Farm Festival: The Frozen Voyage!🥶 Complete tasks, earn Compasses and benefit from many arctic themed rewards, including the brand new exclusive Legendary Walrus! We have gathered all your feedback about the Grand Safari and made this one a lot easier! We also added the option to discard 3 tasks per day! We are looking forward to your new experience with this event!🥰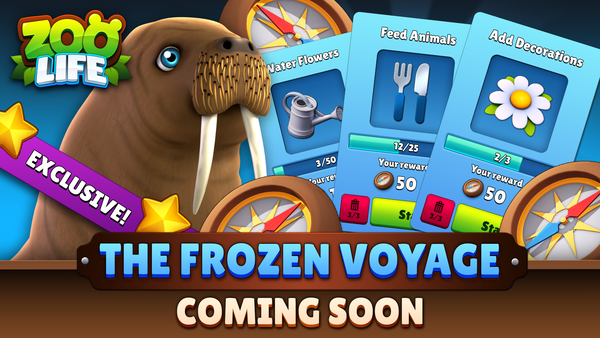 Special sale!
The Amusing Attractions bundle is now available for 🌟half the price🌟! Go check out this special offer: PLAY NOW!😍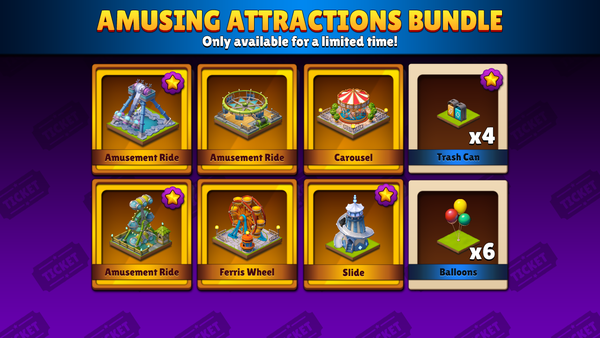 Gift code
Because we have the best fans ever, we want to surprise you with a gift code! Claim the gift code ZOOMANAGER2023 in Zoo Life by clicking HERE. Would you be so kind to rate us 5 stars? That would really help us out, thank you!💛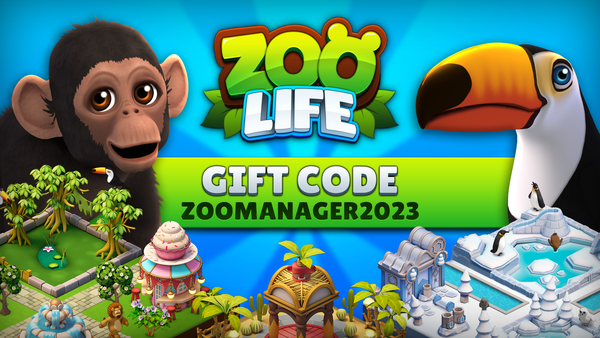 Rawrrr?! 👀
We know you love Zoo Life: Animal Park so much that you completely read this monthly update! Well done 👏🏼 If you wish to start another park, and you love dinosaurs too? 
You can pre-register for Jurassic Dinosaur: Park Game now to make sure you can play it when the game goes live, which is soon! Pre-register here!🦖🌴🦕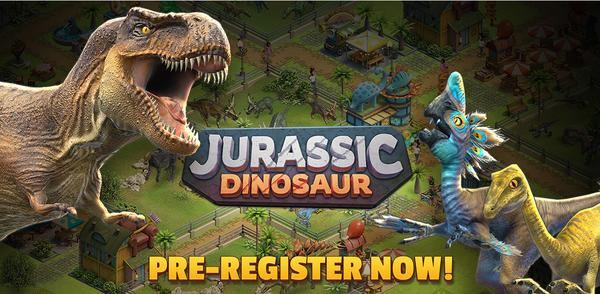 Thank you for reading and we wish you a Sparkling day!✨